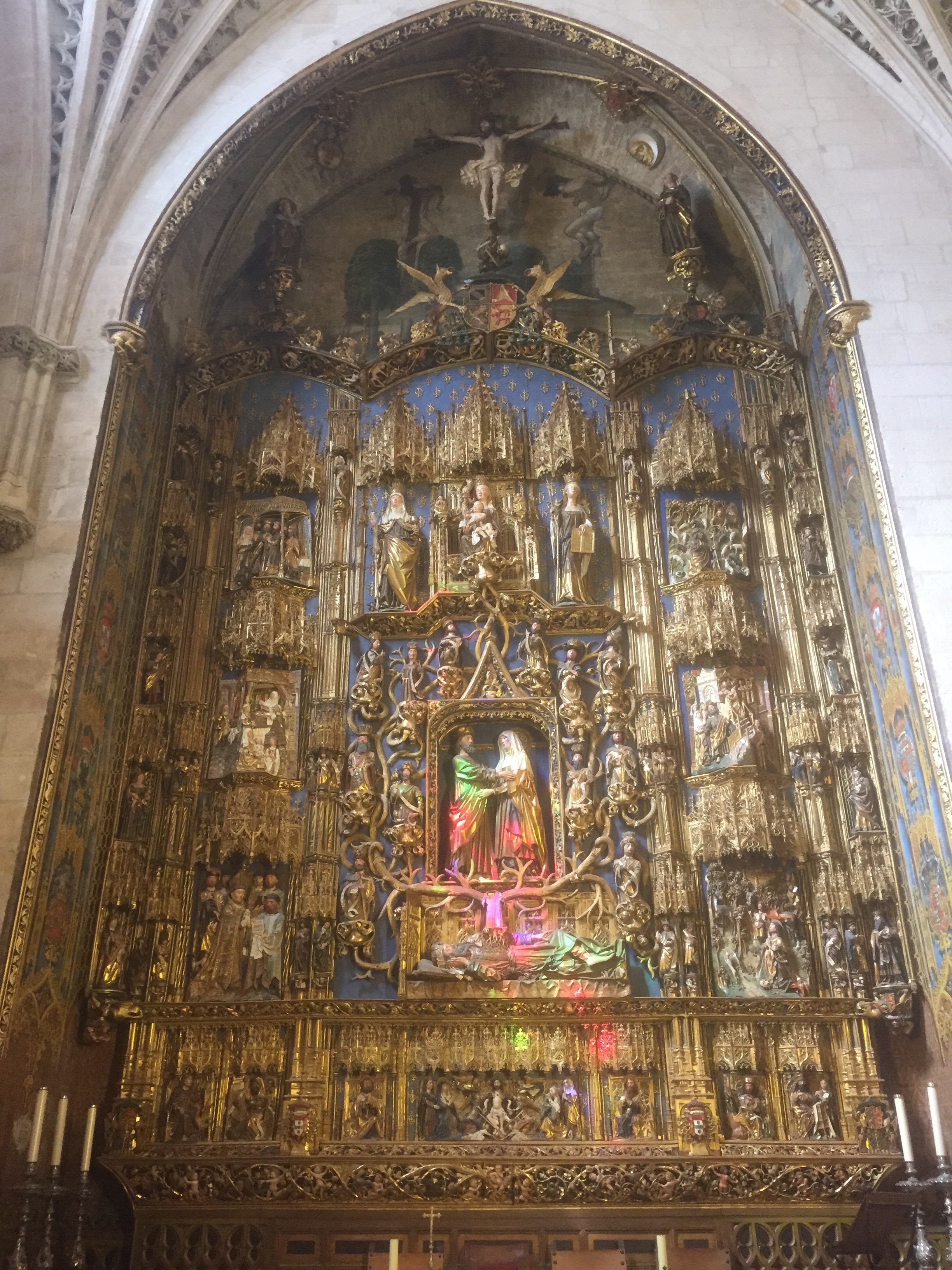 Unfortunately due to the injury, I had to take the bus to Burgos today. It was hard looking out the window and seeing other pilgrims walking along the path that I wanted to be on so bad. I missed many stages of the Camino due to this injury. But I wasn't alone. The Korean that I met on the bus to St.-Jean was at the Albergue last night and heard me talking about taking the bus. This morning, he told me that he would like to come with me.
We made our way back to Logroño to catch the bus, as I had been told that was the only way to get a bus to Burgos. The first stop on the bus was in Nájera. Go figure. Oh well, at least I was able to pay my bill for the clinic when I got to Logroño, so it wasn't a wasted trip.
So many days worth of walking passed by in those two hours on the bus. When I got to Burgos, I checked into the Albergue and am glad that I did. I was the first one registered, and it filled up within about an hour. I took off my bandages to take care of my feet, and one of the other pilgrims saw and came over to take a look. She is a nurse and told me that I should not walk the Camino for at least another two days to give it time to heal. I had just finished working out a plan to be able to make the distances needed to complete it in time, but that whole plan had to go out the window with that information. She also gave me some tips for preventing them, and taking care of them if they do develop.
I started exploring this incredible city. Ok, not the whole city, but the square near the that I am staying at. Fortunately, it is really close to the Cathedral, and today entry was free. There was so much to see in the Cathedral, that the hour or so that I was there was just not enough. I know that there were a lot of details that I missed. I was really blown away by an impressively carved altar in the chapel of the Immaculate Conception. This altar was huge, and the details were incredible. As I was standing there looking at it, the light was coming in from and hitting the center of the carvings with a splash of rainbow color from the stained glass window. I stood there for several minutes looking at it as the man next to me examined it with binoculars. I never thought to bring binoculars with me to a cathedral!
I continued through the cathedral and learned that parts of it were originally built in the year 1080. Almost 1,000 years ago! I also came across a painting of Mary Magdalen by Leonardo da Vinci! The amount of history and artwork in this city is incredible! Maybe an extra day here won't be so bad after all.