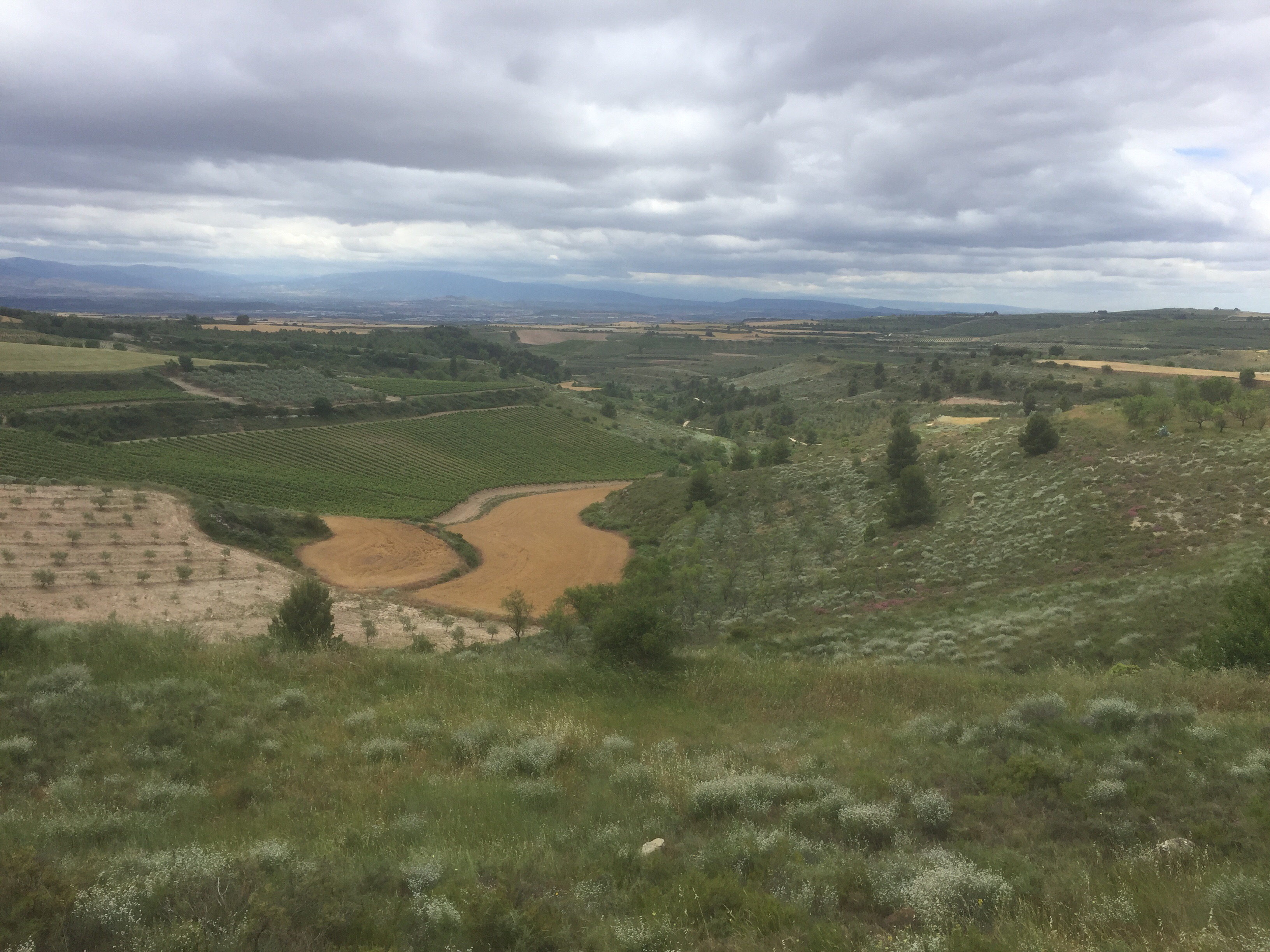 An Australian, a German and an American walk into a Bar… Sounds like the start of a joke, doesn't it? But no, that was lunch his afternoon for me. The "Bar" here is more like a Café, serving coffee, sandwiches, and pastries.
With stopping so early yesterday, we went to the market and got our dinners to prepare. We had dinner and then called it a night quite early. My body was telling me that it needed more rest so I gave in. I slept for 9 hours, which I haven't done in a long time! We set off on the trail at 7am. We stopped in the first town to grab some coffee and then continued on our way.
Just before lunch, we ran into our German friend who we had walked with previously. We were talking a bit about how when you are walking the Camino, you often see and interact with a lot of the same pilgrims along the way. When you see someone that you haven't seen for a few days, it sometimes feels as if you are seeing a family member again. It really is an interesting dynamic that happens along the Camino.
Shortly after lunch, we all parted ways. I was once again walking the solo path. I had decided to continue on to cover more ground. I ended up covering 22.5 miles! I was going to continue on, but the next town was around 6 miles away, and there were no places to sleep between here and there. It was already 4:30, so I decided to stay here in Viana and found a space at a Parrish Albergue. I am looking forward to the experience, since it is more of the basic accommodations, but includes a shared meal with the other pilgrims staying there, and is attached to a church so that I can go to mass before dinner.
While walking alone, I allowed my mind to wander. I did a lot of praying and meditating. I was thinking about life and death, and the opportunities that come and go in our lives. I believe that I am exactly where I am supposed to be. I felt the Camino calling me, and everything fell into place for me to be here right now. I don't think that anyone walks the Camino by accident. All of us were called here at our own time. Ever since I learned about the Camino, I felt a stirring and a need to go. When the opportunity showed itself, I jumped and now am here. I cannot count how many times I have jumped at the opportunities that have come my way, or regretted when I didn't. If you are reading my blog and are feeling the call of the Camino, look into it. It is a huge challenge. I am less than a week in, and I have a long way to go, but I have seen people of all ages, body types, and nationalities answering the call of the Camino.