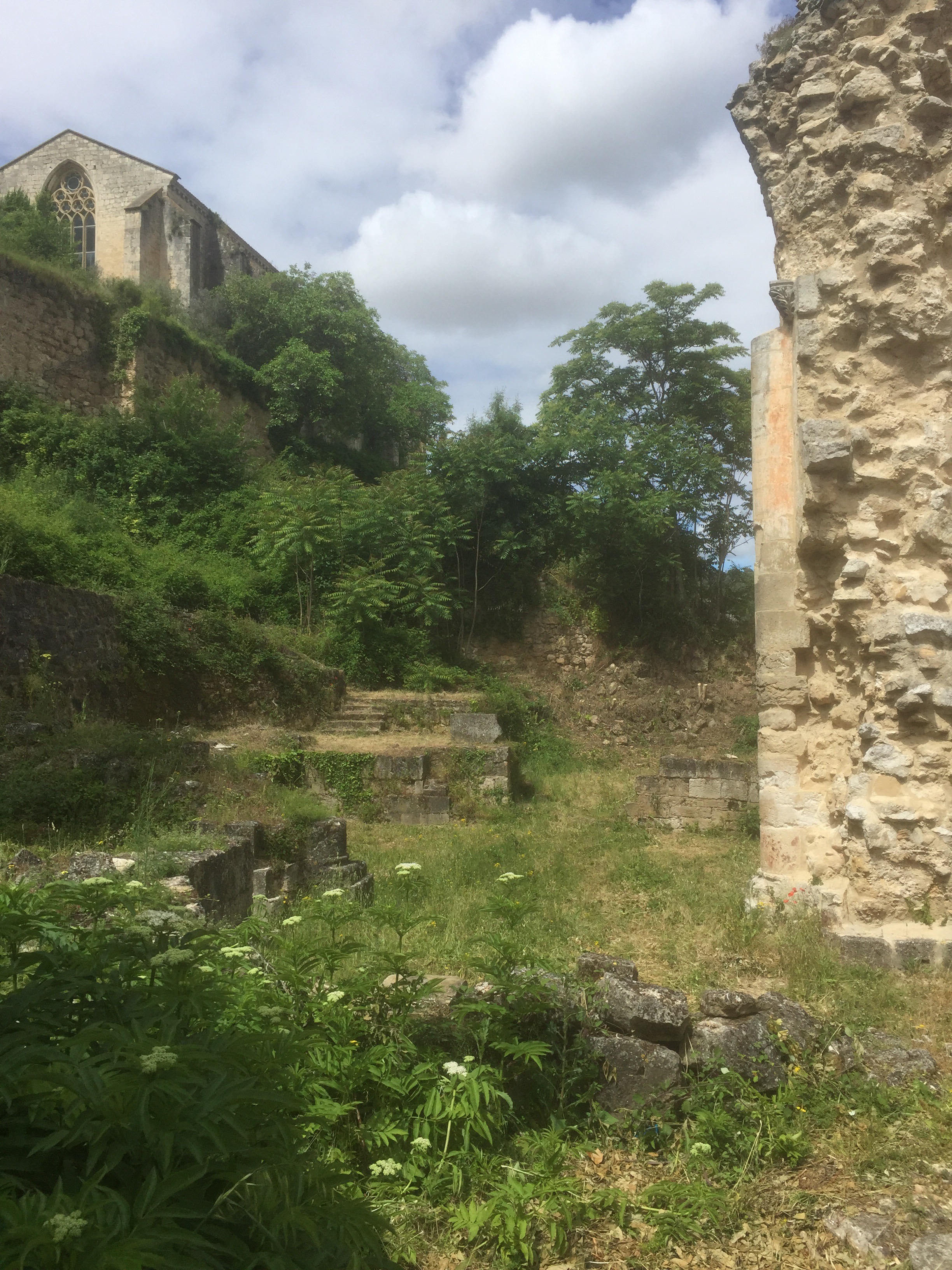 Today we continued on. We had a quick breakfast including a delicious chocolate croissant, and then hit the trail around 8:00. It was a much later start than we had planned, but it was hard for everyone in the albergue to get up in the morning.
Along the trail, we came across a group of other pilgrims gathered around a tree. As we got closer, we discovered why. On the branches of the tree were numerous ripe cherries! We pulled the branches closer so that we could gather some of the fruit. It was heavenly! Most of the ripe cherries were out of reach, but I was able to get several before we continued on. A little further down was a second tree, and we happily grabbed a few off of there too. It was an incredible gift to be provided with this nourishment directly from the tree. With smiles on out faces, we continued on.
We visited several unique places including old ruins, a monastery, and a fountain that pours out wine. (I can think of a lot of people that would like a fountain like that in their home!) The wine was a bit watered down, but drinkable.
By the time 2:00 rolled around, we were both totally beat from today's walk and yesterday's. We decided to just call it a day even though we had only covered 11.5 miles, and found beds at a campground. It wasn't the cheapest accommodations so far, but the alternative would have been to continue on for another 3-5 miles, which we didn't have in us.
I am probably going to take a "siesta" day in a day or two to give my feet and muscles a bit of a break. I'm looking forward to getting a good nights sleep tonight, and seeing what the road ahead holds.