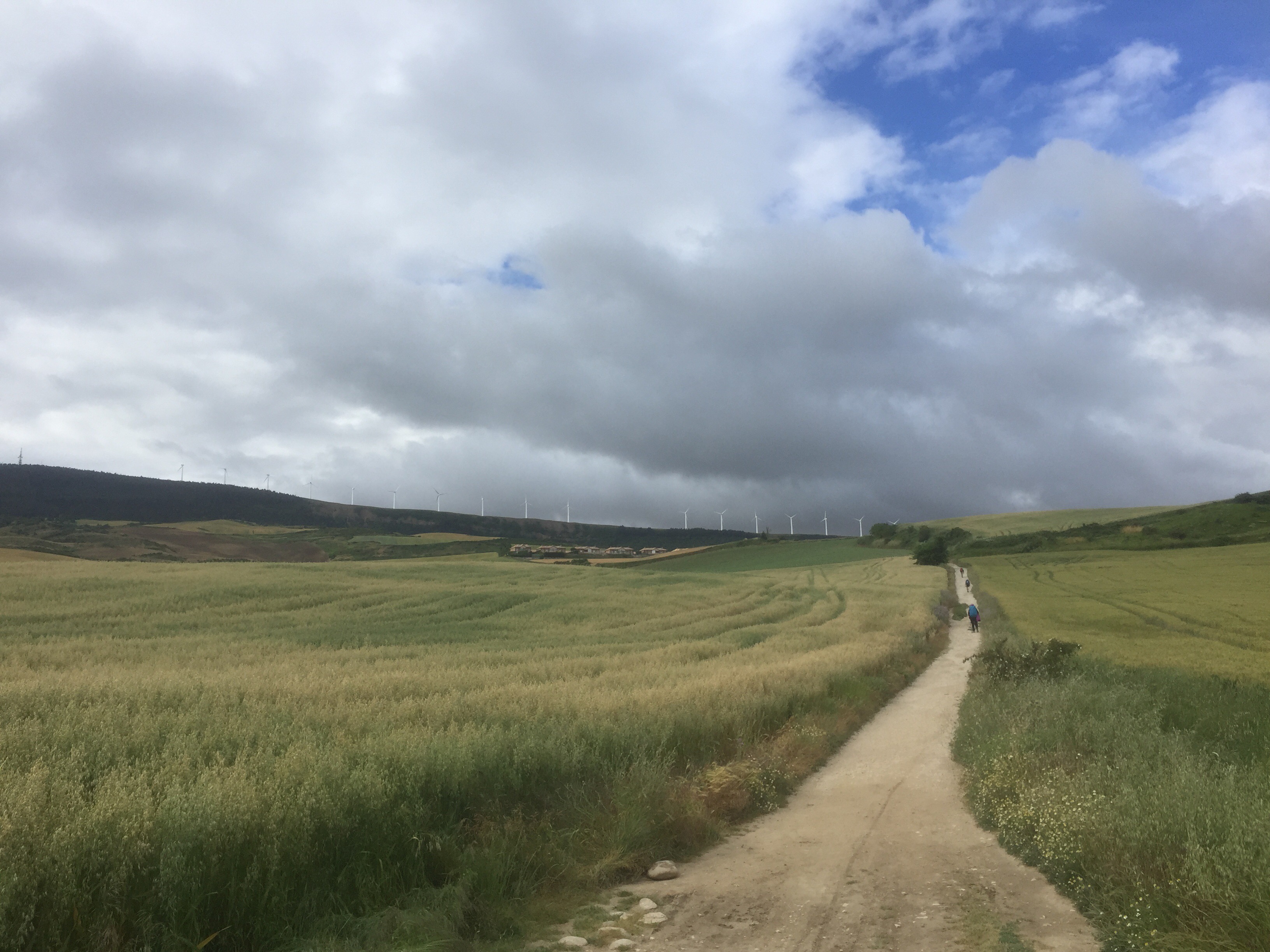 Today was a long walk. A very long walk. I'm continuing to walk with my new friend from Australia since we both keep similar pace. We started out at 7am to grab some coffee and a quick breakfast before hitting the trail. By 7:30, we were on our way. We made our way out of Pamplona and up through the steep mountain pass. Every day, I tell myself that today is going to be easier than the last… and then it isn't.
We were covering really good ground and made it to the summit of the pass quite earlier than expected. We had made the summit before 11 am. I was thrilled to see a food truck at the summit and promptly ordered a huge hamburger with everything on it. I have to say it was probably one of the best hamburgers that I've had, but then again, just about anything tastes better when you are on the trail.
We trudged up the final steep incline and made our way to the Albergue and got our beds for the night. The Albergue that we are staying at has only been open a month and the couple running it were really nice, and their food prices were incredible for the quality of the food, and this time, it wasn't just the trail making the food taste so good!
We were proud of the accomplishments that we had made so far and continued on down the path. We made it to the suggested stop in the early afternoon and decided to continue on. We ended up covering the most distance so far in a single day: 19.25 miles. Let me tell you that my feet definitely hurt. I had to treat a few blisters and my legs are sore, but I know that as I continue on they will get stronger. Yes, they are tired, but strength does not come with sitting idle.