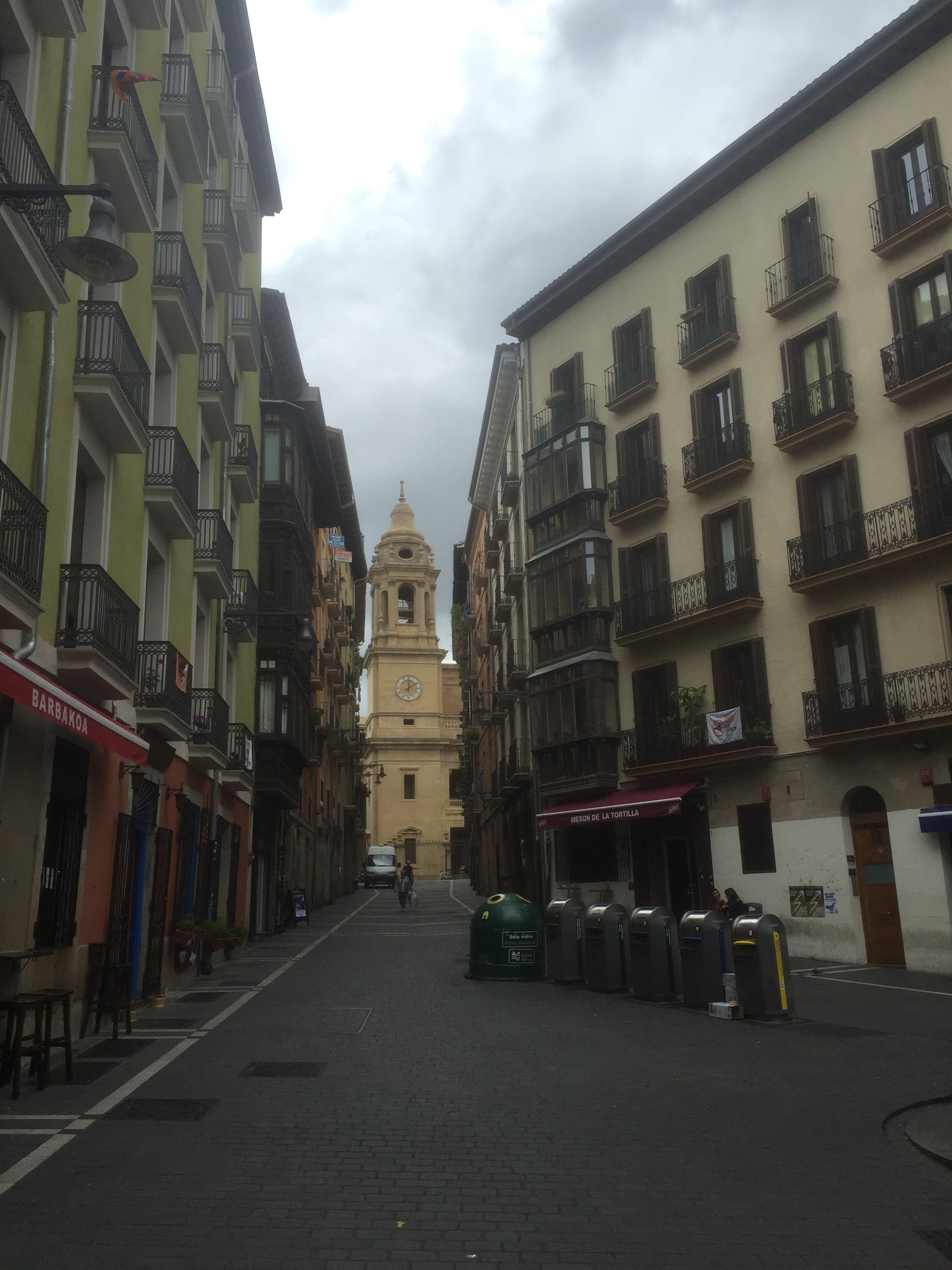 After a small lightning storm last night, I was afraid that today was going to be rainy. Other than a light sprinkle in the morning, it wasn't too bad while walking.
I set out at around 7:30 this morning on my way to Pamplona. I had been hiking for about two hours with only a few quick breaks to take photos. I started walking with an Australian and we ended up walking the rest of the day together. I ran into several other pilgrims on the trail that I've met previously. When we got to the city we were talking about trying to get beds at an Albergue right outside of town, but when we realized it was going to be a six mile walk with no guaranteed bed, we decided to look in the city. Fortunately we found one near us and were able to secure our beds for the night.
We went and grabbed a late lunch with another pilgrim from Canada, and then went out exploring a bit of the city. It was really nice having some company while doing some sightseeing. I am definite noticing a bit of fatigue setting in and some soreness in muscles from the constant strain and use. I am sure that at some point my body will catch up with the activities.
Today ended up being a light walking day for the trail, as it was only 11.5 miles to get here and I had the bed reserved around 12:30. It is ok, because I had planned for some light days when calculating the distance. I didn't come all this way only to walk. I also came to see the beautiful scenery and history that lies within the cities and countryside.
Today wasn't as much of a day of internal reflection, but a day of interactive conversation and sightseeing. Sometimes social interaction is just as important in helping you to discover things about yourself that you might not have realized. Sometimes the key to understanding can only be given to you by others.