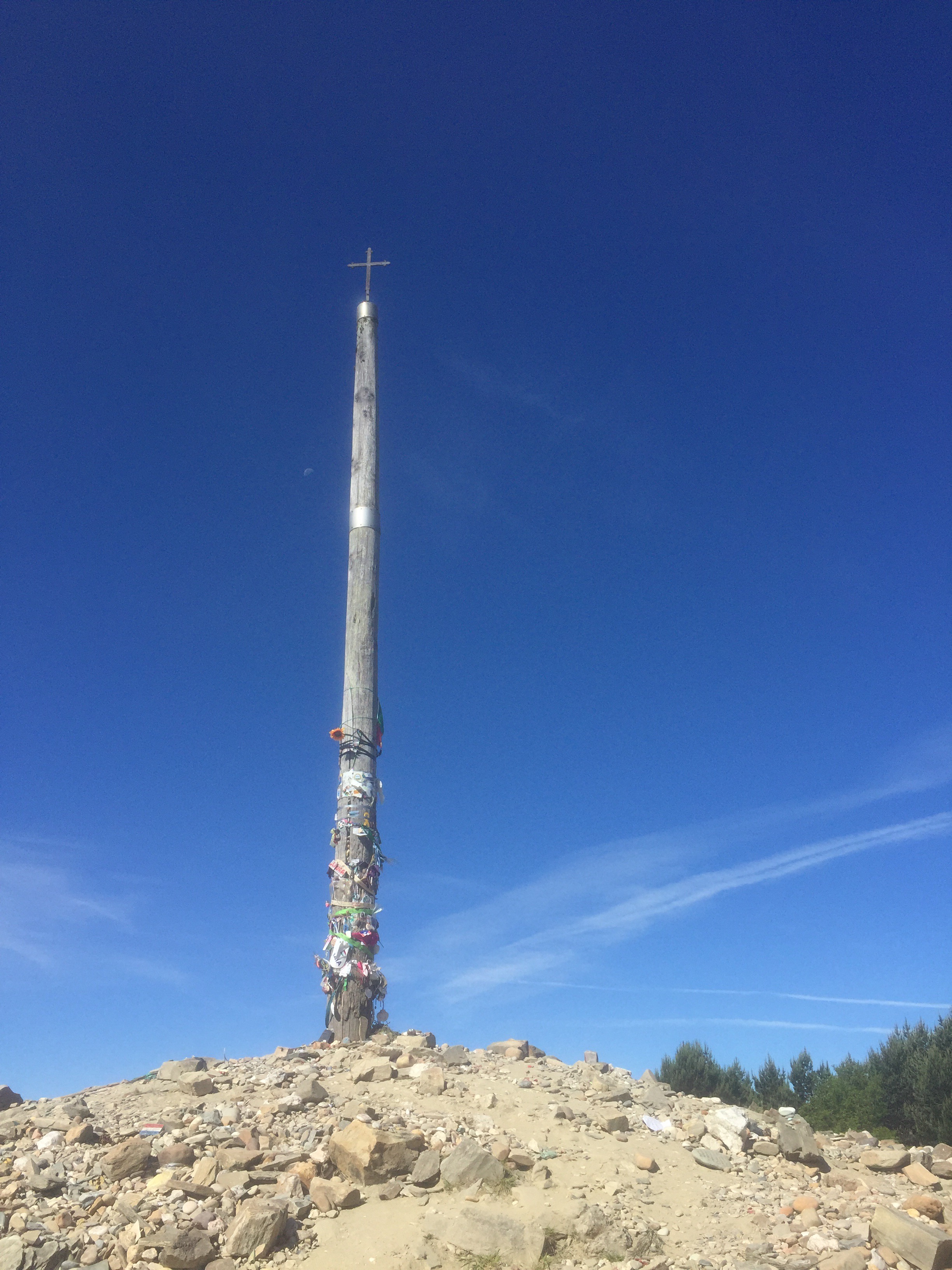 When I woke up this morning the first thing that I checked was how my feet felt. Amazingly, they felt fine. I walked around the Albergue while getting ready and knew that I would be able to walk today! After breakfast, I walked down town to meet up with some friends. We left a little after 8, and shortly after setting off I actually felt like picking up the pace a bit so I set off on my own.
I hiked up the hill towards Cruz de Ferro, and passed by several of my pilgrim family. It's what we've been calling each other since we see each other frequently throughout the day. When I reached the cross, I tossed my stone with my prayers and intentions onto the pile and then sat down at the table with some Americans from the Albergue last night. They are a mother and daughter pair, and the mother set out from St.-Jean, and the daughter met her in León when her school year ended since she is a teacher. I had talked with them a bit at Afternoon Tea yesterday, and it was nice to see them again.
I continued on my way, and after a rough downhill, I made it to my destination for the day around 4:00. I had covered about 14 miles so I checked into the Albergue and ended up having quite a bit to myself. There were only 3 other pilgrims there, and non arrived after me. I was the only male there, so I had my own bathroom too! Ah, the simple things in life! So what if I have no WI-FI… I have my own bathroom!
Walking a pilgrimage like this, a lot of things take on a different perspective. Cleanliness, community, routine, time, distance, comfort, privacy… They all mean something totally different out here. You share your room with strangers who sometimes feel like family, as well as with strangers who remain strangers.. At least, for now.