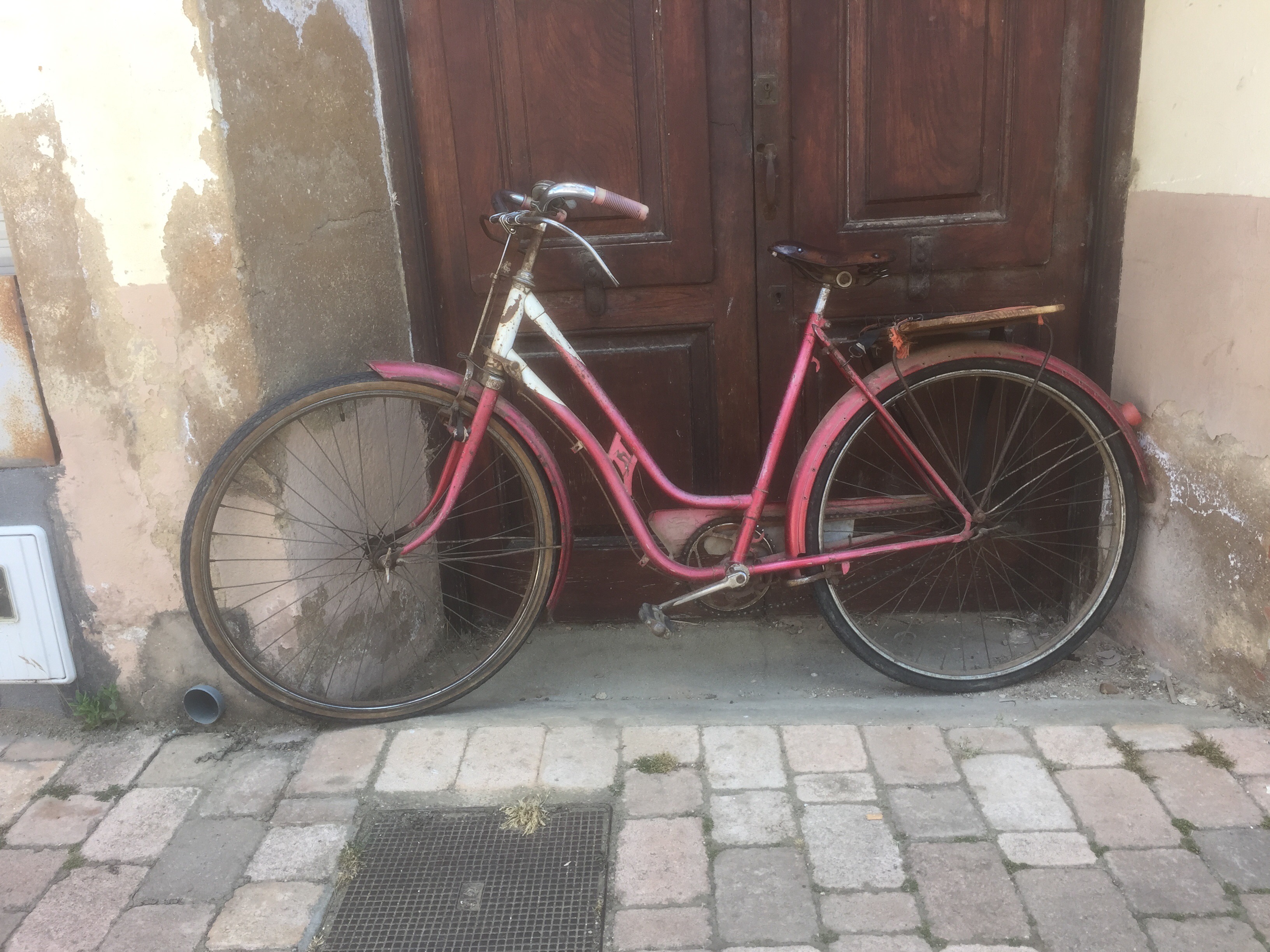 Today was as expected. Long and difficult. Though we took an alternate route that made it a bit longer. My new friend from California and I set out on the trail a little after 7 and came across another Australian that I had met yesterday. We were all walking the same pace so we set off together. We walked for a while until our Australian friend decided that she wanted to head off at a slightly faster pace.
We continued on in the shade of the overcast skies, but unfortunately, that didn't last too long. The day got hotter, the shade got more sparse, but yet we continued on. The views were beautiful much of the time, but the wear of the constant walking began to make itself known. When we were a few miles from our destination, we had walked a long stretch of nothing for miles when a very welcome sight appeared. Casa de Los Dioses. The house of the gods. It is this little fruit stand on a road with al sorts of food items, free for the taking to give you a little bit of energy to make the final stretch. It was so nice to walk up and have a few cherries, a plum, and a glass of orange juice. It is run by donation, so I made sure to drop some coins in the box. I know that I appreciated it, and I'd like many pilgrims down the line to be able to enjoy that place.
In the early evening, we made it to Astorga and checked in to the Albergue. We had walked 19.5 miles and we're ready to relax. We had a large international meal together with our Australian friend from earlier in the day, a bunch of Italians, and an Englishman. That was the sense of community that I had been aching for just a few days ago. It felt wonderful!