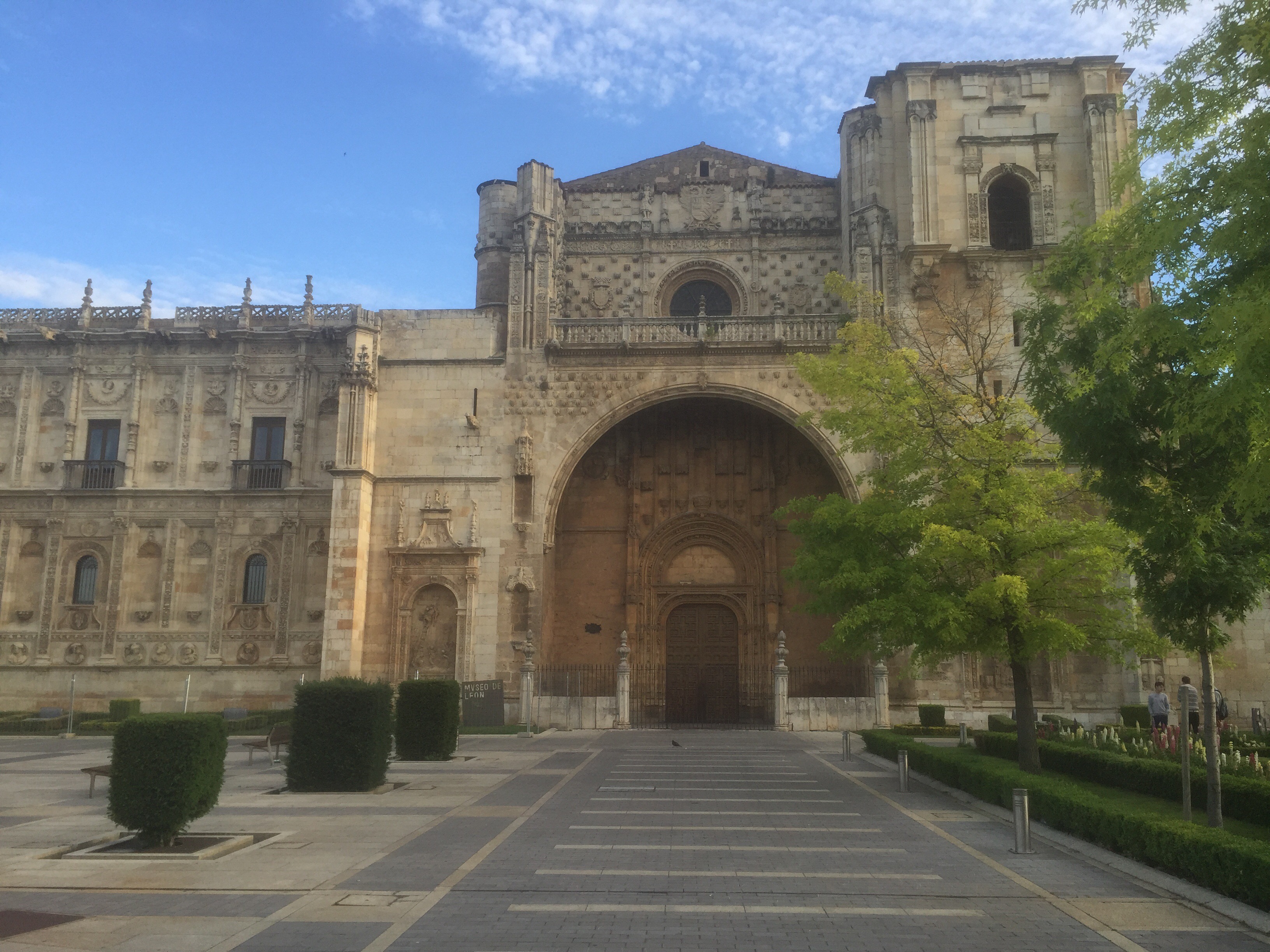 It felt so good to be walking again! I woke up quite early this morning. Since last night was a festival in León, people were out late throughout the city, and were loudly making their way home…all…night…long… When I set off at around 7:15am I passed through León. Many people were still stumbling from the night of celebrating. I had a young man come up to me and ask me if I was walking the Camino. He pointed me in the right direction (I didn't want to be rude and point out the yellow arrows constantly assisting me in that task) and wished me a Buen Camino. I graciously thanked him and continued on my way.
My feet definitely were happy to be walking again. My muscles got into the rhythm of the walk. I was finally going again, and it felt great! The walk out of the city seemed to take quite a while. The urban sprawl just continued on from suburbia to industrial, then finally to open countryside. I decided to take the "alternative route" for today as it went through the country rather than following the highway. There I came across my walking partners for the day, a woman from Ireland, and a fellow Californian from Southern California.
We continued on through the day and it was a really pleasant experience. I felt alive, and I was very happy to not be stuck in a room or bus. We grabbed lunch and then continued on. A little further up the road, we came across a woman from Scotland who is walking the Camino, five months pregnant. When I was in Burgos, I saw a young family walking with an off-road stroller for their two year old. I've seen such a variety of people walking. Yesterday, at the Albergue I was at, was a man walking the Camino on crutches. It's inspiring to see, and incredible when you learn their stories. Unfortunately, I did not get a chance to hear his story.
At this point, I am pretty much following the guidebook, so it was an early day for me and I reached my destination shortly before 1:00pm (or 13:00 as they say around here). I covered around 13.25 miles of trail today. Tomorrow will be around 18 miles, but I feel good about it.